House Concert Movement First Anniversary!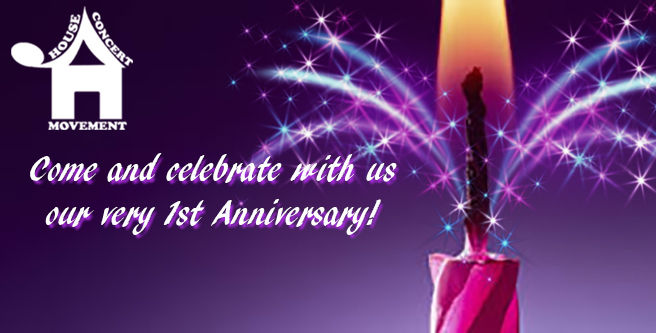 May 2015 was the beginning of an awesome journey! House Concert Movement's birth! An event that initiated an ongoing networking community that is impacting other humans' lives in finding their aspiration and inspirations to awaken their desires.
The love for the music, conversations, relationships, networking, sharing and friendship are all part of House Concert Movement , making it a unique way of providing an atmosphere conducive to developing successful communities.
Our desire as an organization is to create global communities through music, providing those who attend a singular experience that will soon not be forgotten.
House Concert Movement wants to be a platform for all who have the aspiration of growing and unfolding their talents.
It has been a wonderful experience and we are looking forward to another amazing year ahead!