Annie Stokes' Stories & Songs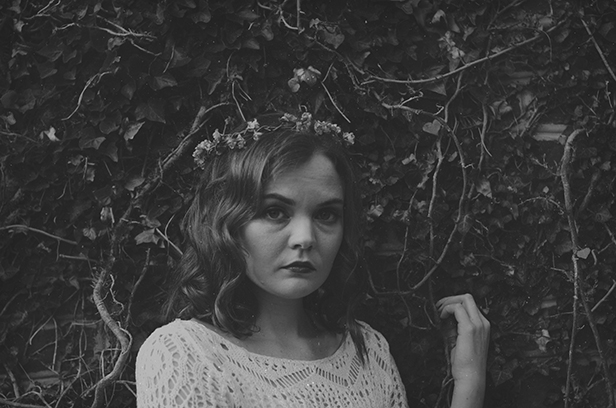 Annie Stokes is an indie-folk musician from Virginia. Raised in the nation's capital on an eclectic mixture of musical theater, bluegrass, and classic Americana, her music is a fusion of city sounds and country soul. Although playing guitar only began as a hobby, soon her hometown was buzzing about "that girl who sounds like Jewel." Annie's lilting voice, poetic and introspective lyrics, and fingerpicking style draw listeners in with their rootsy and authentic feel. She's found, after years of making music and connecting with audiences, that when the artist prioritizes the song and the human experience that it's based on, everything else falls into place.
Accompanying herself on an assortment of instruments, and with a talented band of players backing her up, Annie's extensive performance background includes street fairs, cafes, vineyards, bars, breweries, concert series (Buncearoo, Her Roots, Coffee and Dreadnoughts), nightclubs (Jammin Java and DC9), indie music festivals (Main Street Music Fest, Doah Festival, Lynchstock, Untitled Music Fest, and Moon Valley Music Festival), and recently the Sylvan Theater Stage on the National Mall. She has also had the distinct pleasure of opening up for The Hunts, Elliot BROOD, The Vespers, Sierra Hull, Callaghan, Marie Digby, and Paul Pfau. She released her first EP, Ponygirl, in December 2014, and released her first full length album in February of 2016.
Annie is currently working on her third album, which will represent a return to her folk and country roots. She has always been inspired by the protest music of the 1960s, and will be using this project to promote environmental justice and sustainability amongst young people who might feel disconnected and discouraged. She is excited to have listeners join her on this journey!
https://www.facebook.com/events/274786649571288/
To purchase tickets for the event go to:
http://www.eventbrite.com/e/annie-stokes-stories-songs-tickets-27202980848